Restore Your Life's Purpose
Drug and Alcohol Rehab in Northern California

At our treatment center, we are committed to providing inclusive care and ensuring compliance with ADA guidelines. While we strive to accommodate individuals with disabilities, in cases where we are unable to meet specific needs, we will make appropriate referrals to ensure comprehensive support.
Results We Have Helped Create
A really fantastic place with great staff. Comfortably located in the woods in NorCal, RRC uses a strong clinical, comfortable amenities, and a caring, patient staff to take care of their clients. Highly recommend
Restoration Recovery Center absolutely saved my life. I never thought I would be where I today. I went through some of the hardest times in my life while I was there and Aaron, Julianne, Zeinah, and Pete kept me close and helped me work through something I never thought in a million years i could handle! I am forever grateful to everyone at RRC.
Amazing staff and facility!
Josiah Ramirez
2021-12-03
When I first came through the doors I was broken, afraid and a shadow of myself. To be completely honest I wanted to leave the moment I arrived. By the grace of god the staff and clients convinced me to stay. I can truly say these past 30 days have been the best experience of my life. From the structure of the group discussions to the cooling skills provided by my therapist I can safely say there is no place like RRC. Everyone there made me feel safe, comfortable and like I was apart of the family. It's with a heavy heart I had to leave and wish I could have stayed longer. I now have the skills to build a solid foundation on which my recovery is built upon. The people at the NA and AA meetings welcomed me with open arms, truly cared and told me to reach out at anytime in the future. I can see why many move to Colfax, CA to join this wonderful community. There is no place on earth you will find more genuine people. As all good things come to and end so must this review. To anyone reading this, don't hesitate, pick up the phone and call them immediately. They have all the tools you need to live a happy meaningful life. And if you put everything you have into their program you will get everything you deserve out of it. The only problem you will have will be saying goodbye knowing you left a huge part of your heart behind.
Cathleen Rheams
2021-09-22
It's almost impossible to put into words how AMAZING RRC is to their clients. Every single man and women that works at this establishment treats their clients like family. You are showered with love, compassion, and understanding. Their level of personal care is astronomical. You are not just another client to them your LIFE MATTERS!! RRC shines light into the darkness and helps you find your true self worth. RRC equips you with tangible life tools which makes our chaotic lives manageable and Peaceful. They even help you heal hurts that you may not have identified yet. The one on one therapy sessions with Julianne is phenomenal!!! She has been given an absolute beautiful gift of intuition which guides one to the root of the problem so one can heal from the past and emerge as the person you were originally created to be! Freedom from hurts, regret, and most import freedom from the negative self talk that dwells within us! RRC also provides excellent aftercare and follows up to make sure that your transition back into life is going well. There is no need to look any further, this place is one of a kind!!!!!! This is the place to be if you're struggling with addiction, darknesses, and hopelessness. May God bless you through your new journey in life. It is far better than you could ever imagine. Thank you so much RRC for all that you do. You are loved by many. ❤️
Restoration is amazing! The WHOLE staff always made me feel so welcome and willing to actually help. If you're looking for people who actually care and are willing to work with you in your vulnerable time of recovery, this is the place!
About Restoration Recovery
Established in May 2017, Restoration Recovery Center is a product of the desire of a group of experienced therapists who wish to help in the recovery of drug addicts and alcoholics. While there are services offered for the rehabilitation of these individuals, we feel that we can give more. 
We are a small intimate rehab near Sacramento, in Auburn close by the foothills of the Sierra Nevadas offering all levels of care. Our team of experienced and qualified therapists is ready to help you become a better version of yourself. Our participants are treated with respect and dignity at all times.
Tour Our Rehab in Sacramento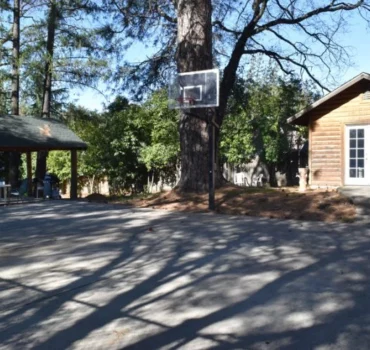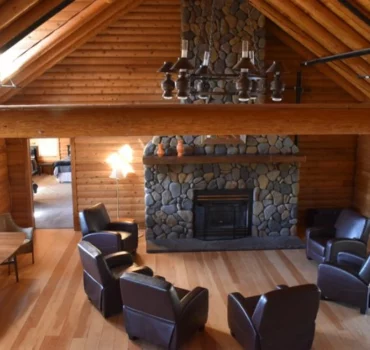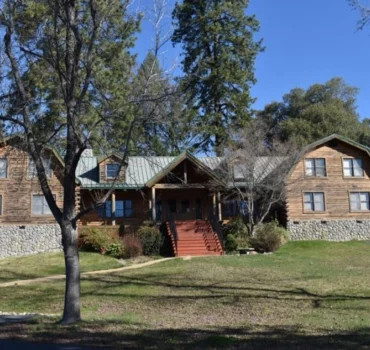 Frequently Asked Questions
Restoration Recovery Center acknowledges the busy lives of professionals and executives. This is why our community allows laptops and mobile phones. We understand that laptops, notebooks, and smartphones are essential to working professionals. We recognize that it may be difficult to take time away from your career or other responsibilities.
Restoration Recovery Center offers a scanner, fax machine, and you are able and welcome to bring your laptops and use at selected times. Our clients may use their evenings and weekends at the center to attend to their personal business.
Any individual who is ready to take the first step in a new life, free from chemical dependence, is welcome at Restoration Recovery Center. With a comprehensive range of therapies and with a competent staff of therapists and counselors, we will strive hard to guide you back on the right path. Recovery is not easy, but we are here to help you every step of the way.
Our Sacramento Rehab Programs
Please Note: We cannot accept Medicare, Medicaid or Medi-Cal
We accept most Insurance Carriers