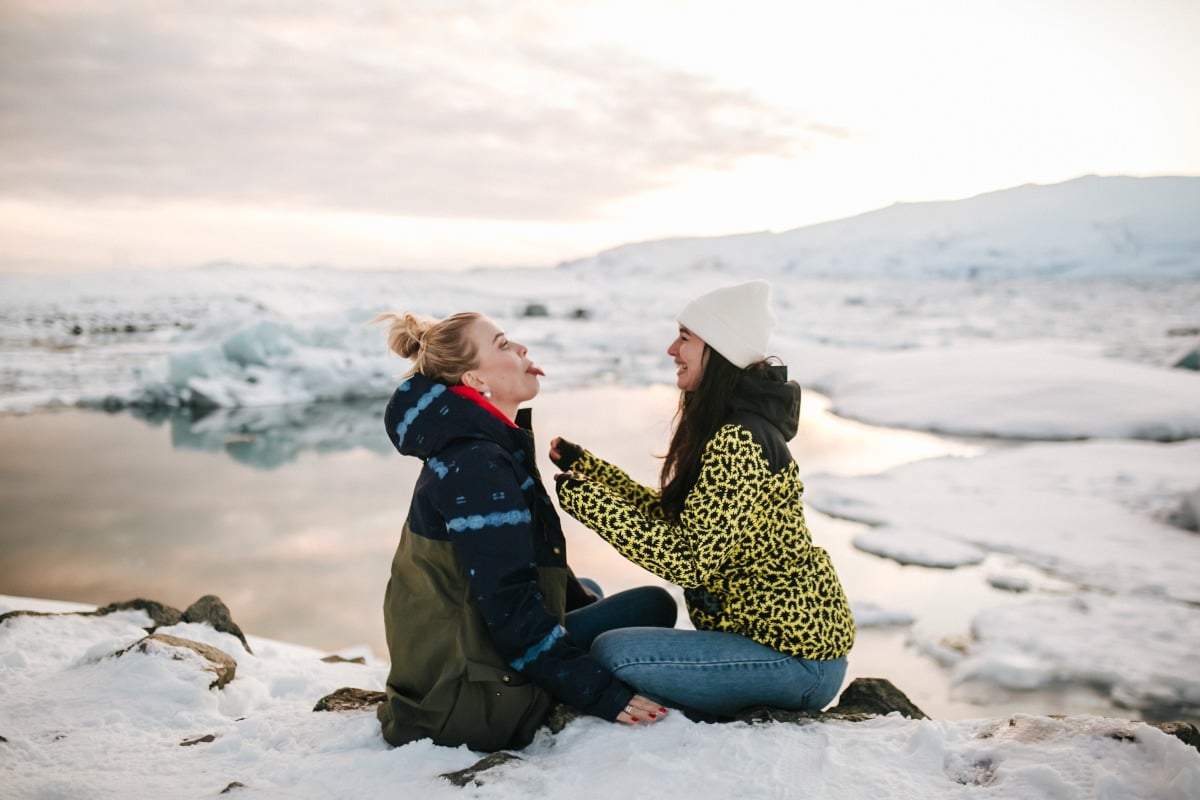 Positive Winter Activities That Benefit Your Recovery
The winter months can be depressing, especially once the holidays wind down and you are left with a cold, bitter winter. However, planning activities and keeping your body moving can mitigate depressive symptoms brought on by the winter months and positively affect your recovery. Winter activities can keep your body moving, make you feel productive, and cause the winter months to feel a little shorter.
Moving Your Body to Stay Warm
Fight your instincts to curl up in a ball and hide under the covers. While the cold and lack of sunlight may have you feeling depressed and wanting to sink into your couch watching holiday baking shows, it could worsen your mental health symptoms. If you feel like you're in a winter rut, force yourself to move around. Moving your body will warm you up, increase your mood, and give you energy. Movement does not have to mean intense exercise. You could do yoga in your living room, walk to get the mail or clean your bathroom.
If moving your body out of your cocoon of blankets feels impossible and unpleasant, sweeten the deal for yourself. Go for a walk with a cup of hot chocolate or mood light your yoga session with candles. You can listen to your favorite podcast while you clean or give yourself a time limit. If you promise that you only have to be away from the comfort of your couch for 10 minutes, it might be easier to motivate yourself to get off your couch.
Fun Winter Activities
The winter months can feel like an eternity because there's nothing to do in the cold. Winter will feel long and boring if you spend the winter months waiting for it to get warmer so you can ride your bike, go swimming, or host a BBQ. Instead, try embracing some fun winter activities. You might surprise yourself and even fall in love with the winter season. Some winter activities include:
Skiing: skiing is a popular winter activity. In California, Lake Tahoe is populated with skiing lodges. If you're a thrill seeker, try taking a beginner's ski course. You can take in the beauty of the snow-top mountains while feeling accomplished for learning a new skill.
Snow tubing: If skiing isn't for you, snow tubing is a great alternative. You get the beauty and thrill of skiing without the delayed gratification of learning how to navigate the ski slopes. All you need to do is jump in a tube, and gravity will do the rest.
Sledding: Ski lodges can be expensive. So if you're looking for a cheaper way to enjoy the winter, find a snowy mountain for sledding.
Ice skating: Ice skating may be less thrilling than going down a steep mountain, but it's a fairly cheap activity you can do with friends of various skill sets. You can rent skates and hold on to the edge of the ring or a friend if you're just getting used to sliding on ice.
Winter hiking: While hiking grounds are not as popular during the winter months, many trails are still open. Since hiking is less popular in the winter, you can enjoy the peace and beauty of the surrounding nature. You don't have to worry about parks becoming overcrowded or not being able to find a parking spot.
All these activities involve movement, so you can exercise without feeling like you're exercising. They can help you find beauty and appreciation during the cold winter months. When you fill your calendar with fun activities, the winter months will come and go, and before you know it, it will be springtime again.
Indoor Winter Activities
Outdoor winter activities are not for everyone. However, there are plenty of ways to spice up your winter plans without spending too much time outside. You can drive through town and look at the twinkling holiday decorations. Some places offer extravagant holiday light setups you can drive through during the holiday season. Even after the holidays, there are plenty of indoor activities that are perfect for the winter months, such as:
Baking: Whether you like to bake from scratch or use a premade mix, creating something can put a little pep in your step during winter. It can give you a sense of accomplishment and something delicious to eat. You can experiment with different recipes or stick to what you know to be tried and true.
Museums: Museums are a great way to get out of your house without spending too much time interacting with the cold. Not only do museums nourish your brain by teaching you something new, but they also keep your body moving. Moving from one exhibit to another may not get your heart pounding, but it will wake up your body and all within the walls of an insulated museum.
Host a party: The post-holiday season can make you feel lonely, but there is no reason you can't host a party post-December to gather with your friends and family. Consider hosting a board game party, football party, or a just-for-the-fun-of-it party. It can be as intimate or elaborate as you want, as long as it takes your mind off the cold.
Crafts: The winter months are the perfect time for crafting. You can finally finish that scrapbook you started over a year ago or learn how to knit. You can use these projects as gifts or create something for yourself. You deserve something nice.
The winter months can be difficult during your recovery journey, but planning fun activities can make it go a little faster. Moving your body can help mitigate mental health symptoms. Restoration Recovery Center encourages its patients to participate in outdoor activities and offers modalities such as yoga and art therapy. We know that the winter months can be difficult and can give you the tools you need to manage your substance use and mental health symptoms. If you or someone you know is struggling with substance use, please call (888) 290-0925 to learn how we can help you achieve long-term sobriety through treatments that focus on the body, mind, and spirit.